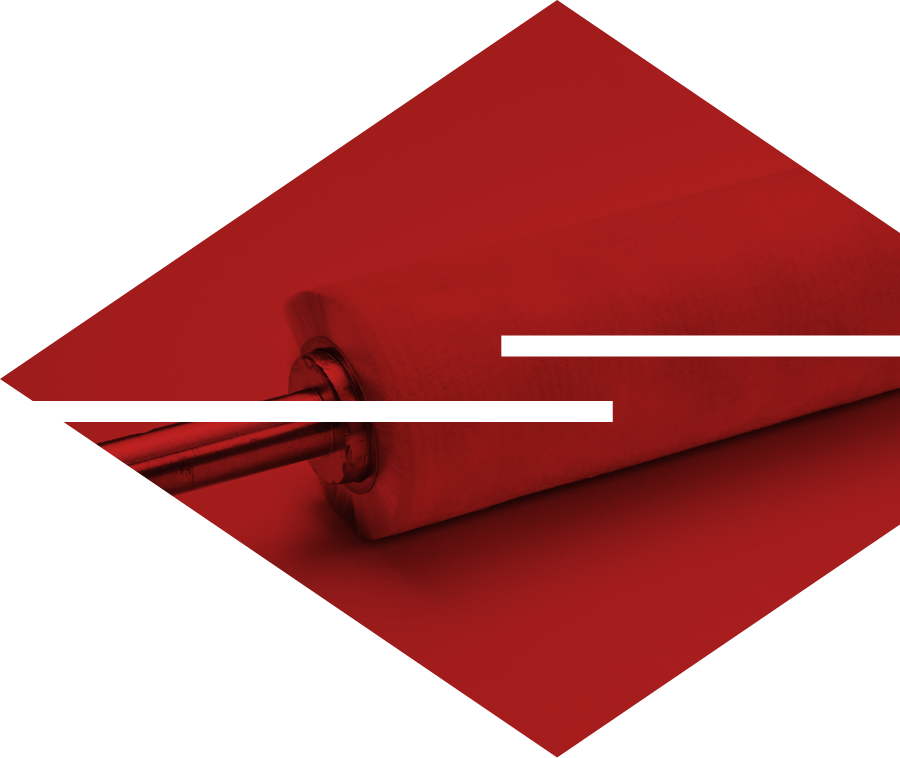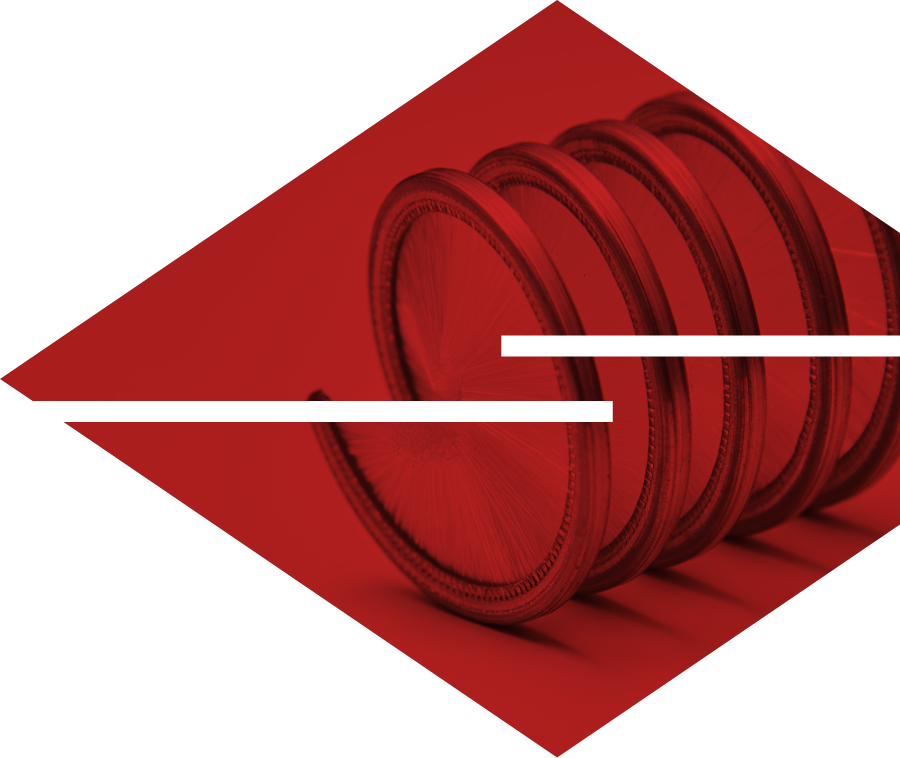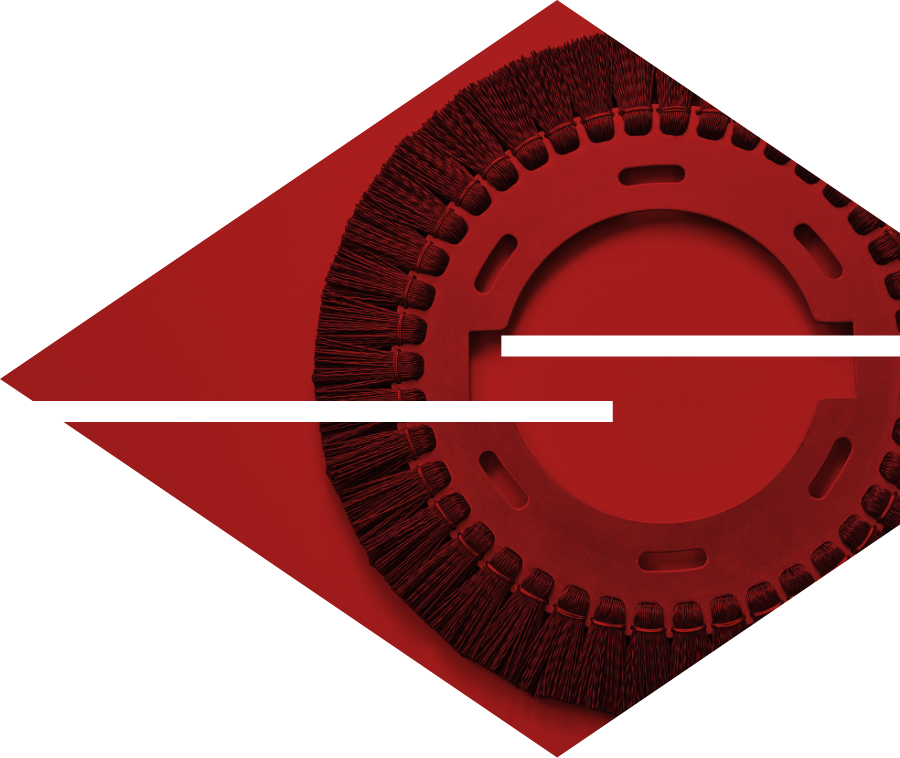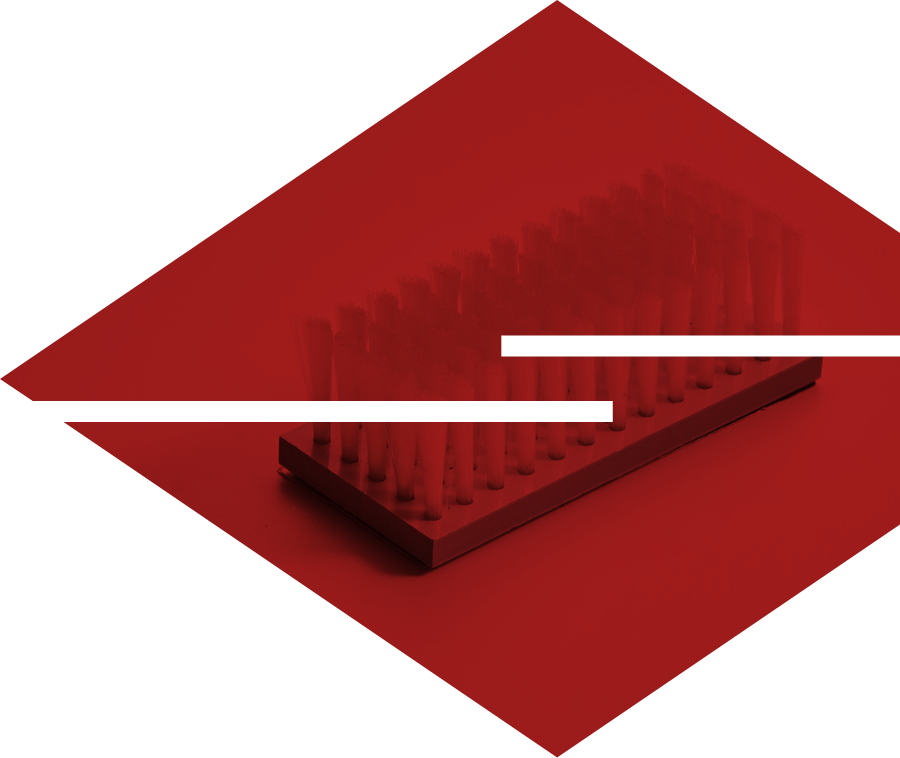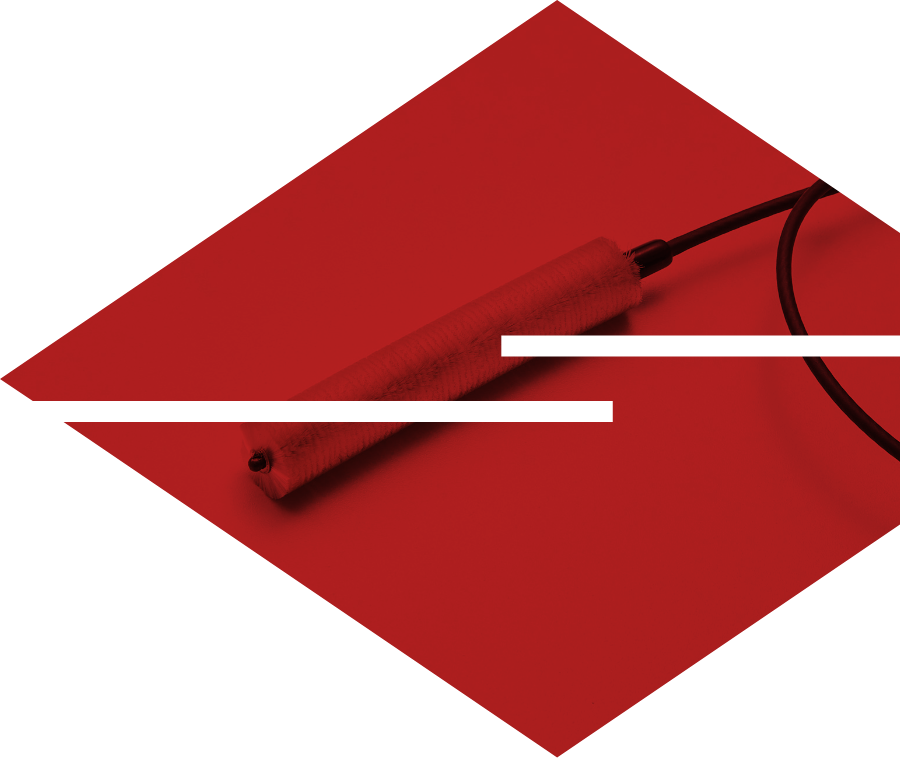 SK-BRUSH

supports your goal
Brush functionality for all kinds of job sites
Half a century of research and development of industrial brushes
SK-BRUSH moves to the next stage.
Washing, polishing, scraping, shielding, removing static electricity, sweeping, and raking. Brushes have excelled in countless applications, taking advantage of their ability to fit any object, including uneven or curved surfaces, sticks, and tubes.

Brushes are tools that control function, hardness and pressure by changing the shape, bristle material and density to create unlimited possibilities.
With a wide range of achievements from steelmaking, civil engineering and construction, and industrial machinery to precision instruments, medical care, and semiconductors throughout the world, dreams of SHOWA INDUSTRIES are extending to every field, from the earth to the cosmic field.
Features of SHOWA INDUSTRIES
Proven track record in a variety of industries

Development
Capability
A variety of manufacturing methods and know-how to meet customers' needs

Technological
Capability
Convincing plans that make the most of the company's extensive experience

Proposal
Capability
About

Click here for a company profile and to access information on each location of SHOWA INDUSTRIES CO., LTD. A message from the President and Representative Director is also available.
50 Years of History

Click here for the history of SHOWA INDUSTRIES, which has been conducting research and development and manufacture of industrial brushes for half a century since 1971, with photographs from that time.